FESTIVAL & EVENT TOURS
/THESE ITINERARIES ARE POSSIBLE TO BE MODIFIED ACCORDING TO YOUR DESIRE AND TIME STILL INCLLUDING THE FESTIVAL AND EVENTS/
Our festival tours are the major highlight to experience Mongolian diverse culture: dressing, cuisine, tournaments, folk arts and amazing traditions passed away from the ancient times.
The main two festivals that attract thousands of tourists are Naadam Festival and Golden Eagle Festival.
Eagle festival is held every year in the first weekend of October in the western part of Mongolia, in Bayan-Ulgii province, the home of ethnic Kazakh nomads who have trained eagles for hunting for centuries. The festival is a wonderful depiction of the sport and culture involved.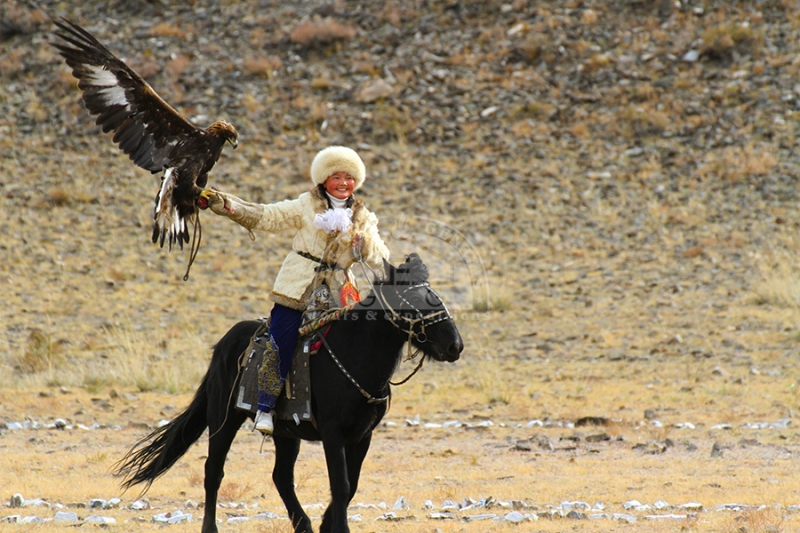 Naadam is the worldwide famous, national festival, traditionally celebrated in July across Mongolia.
The origin of the festival is closely related to the history and culture of the country and now is organized in different regions of Mongolia on different dates but the festival is held mainly in July and August.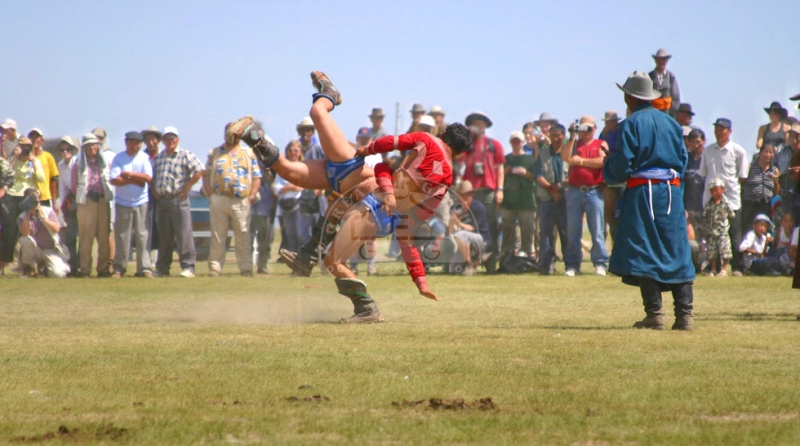 Events in Mongolia. There are many interesting events that give foreigners wonderful opportunity to see in action, how the natural world – the landscape and the wildlife – lies at the centre of Mongolian culture and traditions.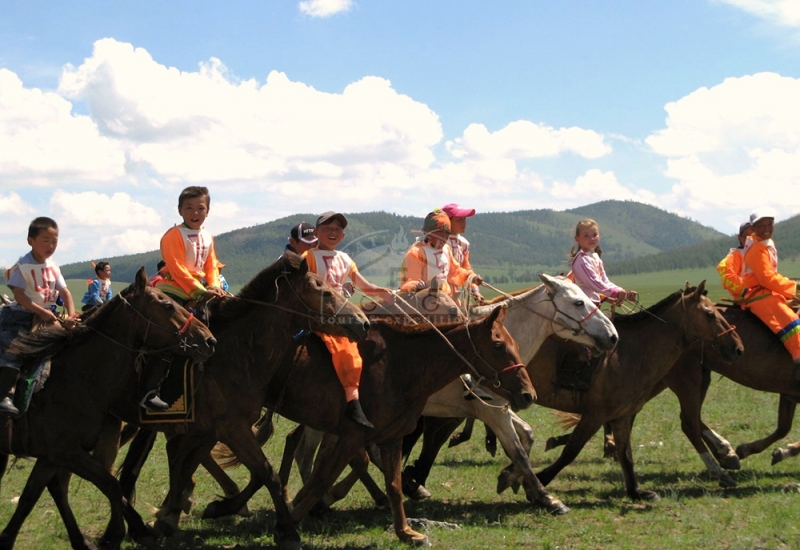 We are always happy to take our clients to enjoy comfort and style during the trip!
| | | | | |
| --- | --- | --- | --- | --- |
| TRIP NAME | LENGTH | GUARANTEED DEPARTURE DATES | QUICK REFERENCE ITINERARY | CUSTOMIZED DEPARTURE AVAILABILITY |
| FESTIVAL DEDICATED FOR REINDEER HERDERS | 16 days | 1-16 July | Day 1 Arrival UB, Day 2 Ugii lake, Day 3 Bulgan, Day 4 Ikh Uul, nomad family, Day 5 Khuvsgul lake Day 6 Festival for Reindeer herders, Day 7 Murun, deer stone, Day 8 Zuun lake, Day 9 Terkh White lake, Day 10 Khorgo volcano, Day 11 Tsenkher hot spring, Day 12 Kharkhorin, Orkhon Valley, Day 13 Khugnu Khan mountain, Mongol els sand dune, Day 14 Khustai NP, Day 15 UB Day 16 Departure transfer | Please contact, the tour program can be modified |
| NAADAM FESTIVAL | 8 days | 6-13 July | Day 1 Arrive UB, Day 2 Kharkhorin, Orkhon Valley, Erdenzuu monastery, Day 3 Naadam Festival, Day 4 Khugnu Khan mountain, Mongol Els sand dune, Day 5 horse racing, UB, Day 6 Opening ceremony Naadam Festival, Day 7 Naadam Festival, Day 8 departure transfer | Please contact, the tour program can be modified |
| YAK & FELT Festival | 13 days | 16-28 July | Day 1 Arrive UB, Day 2 UB city tour, Day 3 Khugnu khan mountain, Mongol els sand dune, Day 4 Arvaikheer, Shireet lake, Day 5 Shireet lake, Day 6 Khujirt welness, Day 7 Festival making the felt, Day 8 Yak festival, Day 9, Orkhon waterfall, Day 10 Kharkhorin, Orkhon valley, Erdenzuu monastery, Day 11 Khustai NP, Day 12 UB, Day 13 departure transfer | Please contact, the tour program can be modified |
| Authentic Nomad Culture | 12 days | 30 July -8 Aug | Day 1 Arrive UB, Day 2 Aglag monastery, Day 3 Amarbayasgalant monastery, Day 4 Erdenet city, Bulgan, Day 5 nomad family, Day 6 Ugii lake, bird watching, Day 7 Festival dedicated for local children racers, Day 8 Kharkhorin, Orkhon Valley, Erdenzuu monastery, Day 9 Festival dedictated for horsemen, Day 10 Khustai NP, Day 11 UB, Day 12 departure transfer | Please contact, the tour program can be modified |
| GOBI FESTIVAL | 11 days | 11-21 Aug | Day 1 Arrival UB, Day 2 Baga Gazriin Chuluu, Day 3 Eagle Valley, Day 4 Khongor Sand dune, Day 5 Gobi festival, Day 6 Bayanzag, Day 7 Ongi monastery ruins, Day 8 Kharkhorin, Orkhon Valley, Erdenezuu monastery, Day 9 Khustai NP, Day 10 UB, Day 11 departure transfer | Please contact, the tour program can be modified |
| Eagle Festival | 10 days | 29 Sept – 8 Oct | Day 1 Arrive UB, Day 2 Terelj NP, Genghis Khan statue, Day 3 fly to Ulgii, Day 4 kazakh family, Day 5 Eagle Festival, Day 6 Eagle festival, Day 7 Tolbo lake, Day 8 fly to UB, Day 9 UB city tour, Day 10 departure transfer | Please contact, the tour program can be modified |