WINTER TOURS /ALL TOURS ARE POSSIBLE TO BE CUSTOMISED ACCORDING TO YOUR DESIRE AND TIME/
Most people prefer to visit Mongolia in warm seasons (May, June, July, August and September), but winter months (November, December, January and February) considered to be harsh and coldest time for traveling, are an exceptionally beautiful view: the steppe, mountains, forests and even city covered in frost and snow and there is still in fact plenty to see and do.
Mongolians are deeply connected to nature, calling their country the Land of Eternal Blue Sky, even in winter you can see this serene blue sky.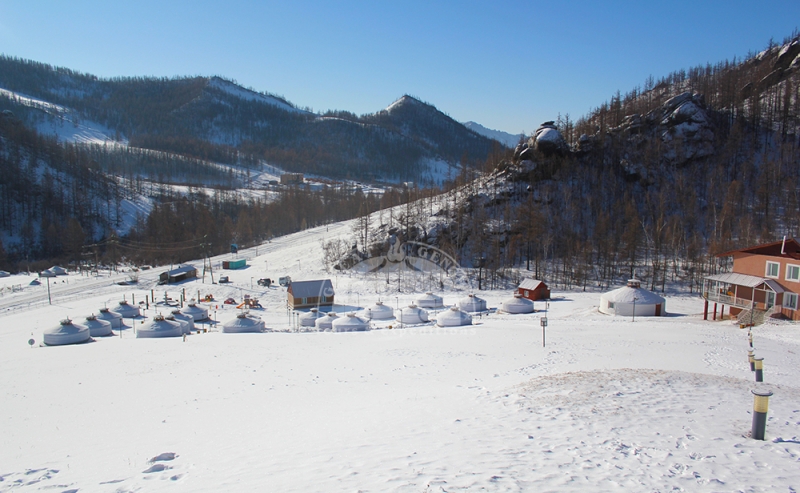 OUR TOURS CAN BE VARIED TO MEET ANY PARTICULAR NEEDS!
TRIP NAME

LENGTH

ACTIVITIES

GUARANTEED DEPARTURE DATES

CUSTOMIZED DEPARTURE AVAILABILITY

TERELJ NP WITH DOG SLEDDING

5 days

Dog sledding, walking, visiting the temple, nomad family, full day city tour, Genghis khan statue

Every Monday & Thursday between 1stDecember – 1st March

Every day between 1st December – 1st March

DOG SLEDDING AND SKIING

6 days

skiing, Genghis khan statue, visit to the temple, full day city tour, Dog sledding,

Every Tuesday & Friday between 1st December – 1st March

Every day between 1st December – 1st March

NATIONAL PARKS AND WILD HORSE

5 days

See wild horse "Takhi", visiting the temple, nomad family, full day city tour, Genghis khan statue

Every Wednesday & Saturday all year around

Every day

All year around