"GOBI ANAR" ger lodge locates just nearby beautiful Khongor Sand dunes, in the territory of South Gobi Province Coming here you will experience the REAL Gobi in all its natural beauty, contrasting the amazing color of sand dunes with verdant green meadows along the Khongor stream. The rocky high mountains of Sevrei loom in the background.
Our sunsets will take your breath away!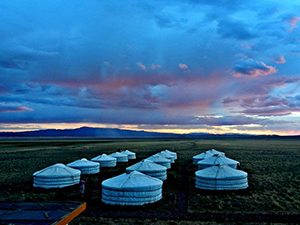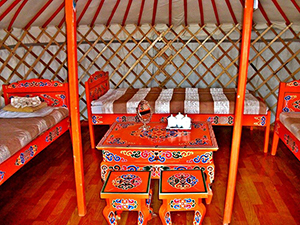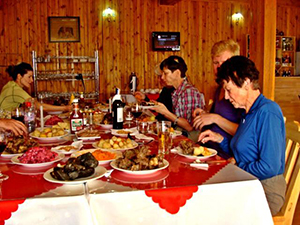 SERVICES
29 gers with capacity of receiving 70 guests
European, Asian and Mongolian meals served in 2 restaurants
Standard shower and rest room facilities
Souvenir shop, snack shop, dessert bar
Game corner (Mongolian traditional games, chess, etc)
Sand tanning place and Sand volleyball field
MINI NAADAM FESTIVAL
It is organized on 15 AUGUST at Khongor Sand Dune with local nomads. Main activity is wrestling and horse racing.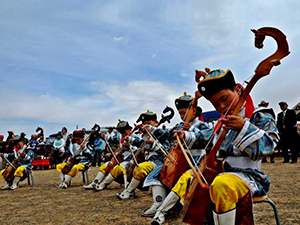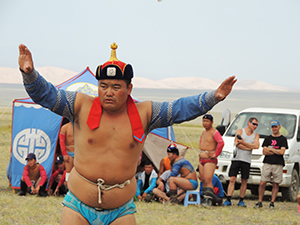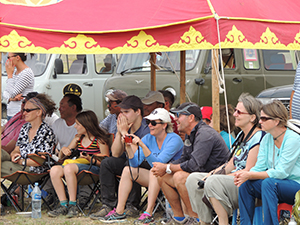 EXTRA SERVICES by reservation
Flight ticket to/from Ulaanbaatar-Dalanzadgad
English, German, French & other language speaking guides
4WD vehicle with driver, transfers
Hiking, trekking, horse/camel riding tours
Cultural tours
Visiting the nomadic family
Introduction to nomadic way of living (setting up the ger, tasting of traditional homemade dairy products, milking camel)
Traditional meals of Khorkhog or Boodog by reservation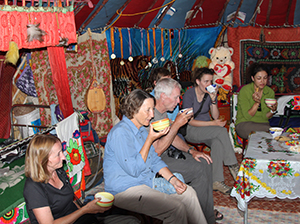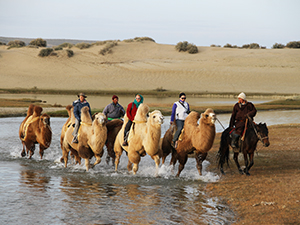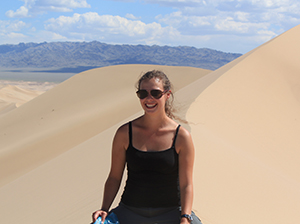 Welcome to your accommodation in the heart of the Mongolian Gobi Desert
Mail address: C.P.O Box-675
Ulaanbaatar - 15160, Mongolia
Tel: (976)-11-323812
Fax: (976)-11-310455
Mobile: (976)-98896862, (976)-88227918
E-mail:gobi.anar@gmail.com
GPS: N43°49'26.5" / E102°23'26.1"