The United Nations Mission in South Sudan (UNMIS) reports that Mongolian peacekeepers have established a temporary medical service center to threat locals in desperate need of medical assistance. Report tells the story of Angelina Chol, a refugee who had been suffering from the skin infection for more than a year. She was able to get a medical assistance, along with over 330 other patients, when Mongolian peacekeepers serving with the UN mission in South Sudan established a temporary mobile clinic in the area.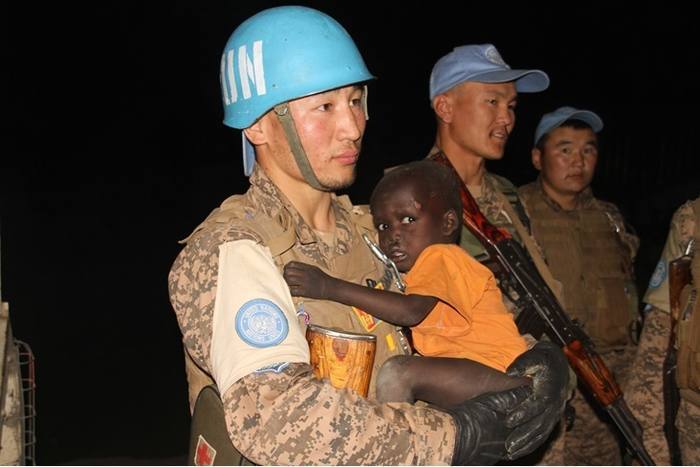 "Suddenly we were informed that a UN medical team was coming to treat us, I was very excited when they treated me, and I am now very healthy" said Angelina Chol.
The UN peacekeepers also training more than 60 community members on how to handle first-aid and to treat minor diseases in the future. The peacekeepers previously treated more than 400 people in the village of Pariang.
Mongolian peacekeepers have been serving in the country as part of UNMIS.